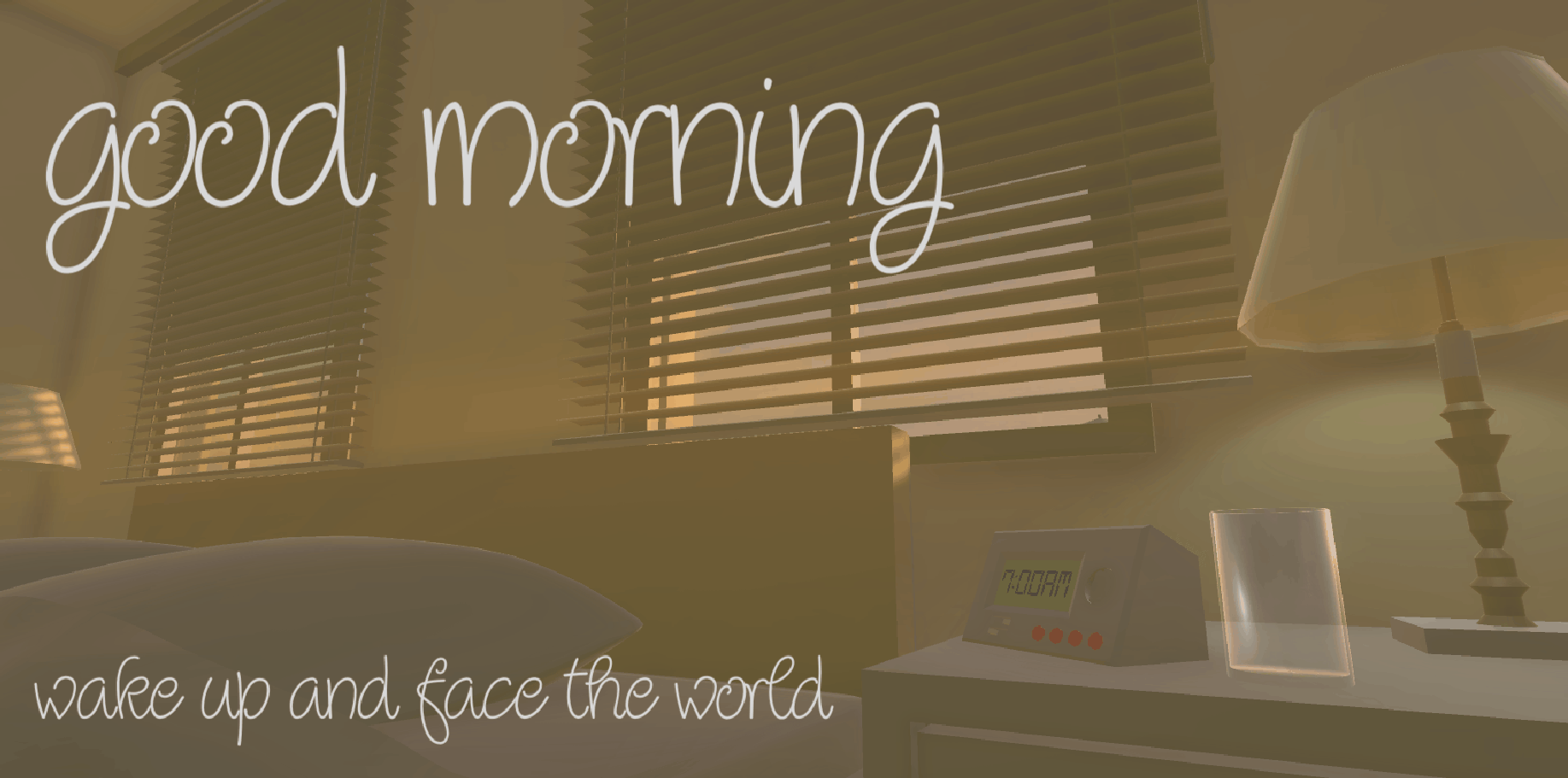 Good Morning
Comments
Log in with your itch.io account to leave a comment.
This was a pretty interesting idea for a game, and I think it worked out pretty well. I wish you luck with whatever projects you undertake in the future!
Nice game. it simulates my everyday life lol

Thank you so very much for the support, our hearts are warmed to see that people are enjoying the game :)
I liked the game. Got stuck a couple times. Wasn't sure if it was me or a bug.

Here is my impressions video of it if you want to see:



We incredibly appreciate the video response given! Thank you so much on behalf of the team.
It is within my understanding that the bugs outlined in the game are very inconsistent and hard to nail down i.e: milk in the bowl before you put it there, keys not being outlined. We'll be trying to get them with our time given. Thanks again! :)
cool ihr seit cool wegenden spenden zuerst dacht ich ich muss was zahlen aber dann hab ich es eh gelesen ich wollte was spenden aber hab kein geld
(Dies wurde Google übersetzt)
Vielen Dank für die Unterstützung, ich schätze es wirklich! Sie müssen nicht spenden, aber es wird immer geschätzt :)
wow awsome gameplay thank you developer love this game
My pleasure, Creeperkiller09. It's always nice to know you're making people happy with your creations
Could you plese fx this.. my pc is weak so i only can move freely in fastest quality
My apologies for the poor frame rate. We are having troubles with the performance and will be unable to fix them for the time being, thank you for your time.
A. only hotspots are rendered when quality is less than 'fantastic'.
B. bedroom door pushes player outside of house.